Springtime is here! So are the good news too! The Croatian Aviation reported that Lufthansa, German national carries, will resume its flights to Dubrovnik and Split.  It is announced that flights on the route Munich – Split – Munich will resume on March 27th, 2021, with three flights a week. Furthermore, the airline will operate on the route Frankfurt – Split – Frankfurt beginning April 1st, 2021. The Munich – Dubrovnik – Munich route will be reintroduced from March 28th. From April 1st, 2021, there will be two flights a week operating.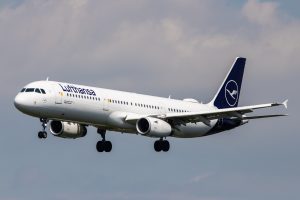 This positive news regarding resuming traffic from Germany to two Croatian airports come at a perfect time for the Easter holidays. Lufthansa has already resumed flights from Frankfurt to Zagreb.
But that's not all. There's more good news coming our way. British carrier EasyJet will also reintroduce its flights to Split and Dubrovnik beginning of April. In addition to this, the company will operate its flights on the routes: Basel and Geneve to Split, Geneve to Dubrovnik, and back.
When will we start travelling again? That's difficult to predict as the coronavirus pandemic is still a global problem.
However, warmer months are ahead of us and we are hoping that, along with the vaccination programs around the world, warmer temperatures will also slow transmission.
Adriatic Partner is your partner for your holiday in Croatia.  Contact us for booking arrangements or any additional information you may need.