The COVID 19 pandemic has brought challenges to the travel industry. Travelling has stopped for a while – airline passenger traffic is down for more than 90 % with several travel bans in place and many travelers deciding to stay home.
However, with summer behind the corner, many of us are thinking of travel again and making travel plans. Furthermore, with mass vaccination taking place, it may take some time, but it is expected that we will travel again.
Are you already making travel plans? Dreaming of your next travel destination?
Look no more, Croatia has it all:
Many secluded and breathtaking places to see
In Croatia, there are many remote places to visit. Croatia has more than a thousand islands and islets, out of which many are isolated and uninhabited. The populated islands are also quiet, very peaceful, with many remote beaches, isolated small cottages…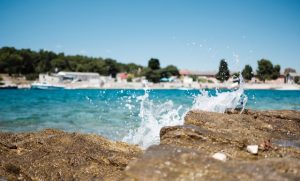 Beautiful nature and more than a thousand islands
The island of Mljet, National park Kornati, Krka river, Biokovo mountain – the list is never-ending…Croatia's national parks and nature parks are breathtakingly beautiful and well worth a visit. In Croatia, there are many different landscapes – from islands and islets, its long coastline to Slavonija fields covered with crops, and other.
Croatia is among the safest countries in the world with very low crime rate. Furthermore, Croatia has so far kept its coronavirus rates under control. Adriatic Partner will assist you and provide all the relevant information about current entry requirements as well as about active corona cases and further details.
Explore its fascinating history, monuments and heritage sites. Pula, Dubrovnik, Split, Šibenik – only few of the fascinating destinations guaranteed to charm you. Croatia is a small country but its historical culture significance isn't. It has 10 UNESCO certified world heritage sites, including st. James cathedral in Sibenik, Diocletian's palace in Split, Old town Dubrovnik…. Furthermore, summer is a perfect time to explore its fascinating coastline from Dubrovnik to Istria, secret bays and hidden gems…
Delicious food and superb wine
More wine, please. Croatia has several wine-producing regions, known for its wines and delicious food, such as Istria, Pelješac and Dubrovnik region, islands Korcula, Hvar, Brac, Pag…Most popular wine grapes in Croatia are Plavac mali, Malvazija, Pošip, teran, Graševina..If you'd like to learn more about Croatian wine roads, learn more about it here, or contact Adriatic Partner for tailor-made wine presentations or wine tastings.
For custom itineraries or more information about Croatian destinations, recommendations – contact Adriatic Partner at info@adriaticpartner.com or 00 385 91 2849 155.
Let us design the perfect Croatia journey for you!